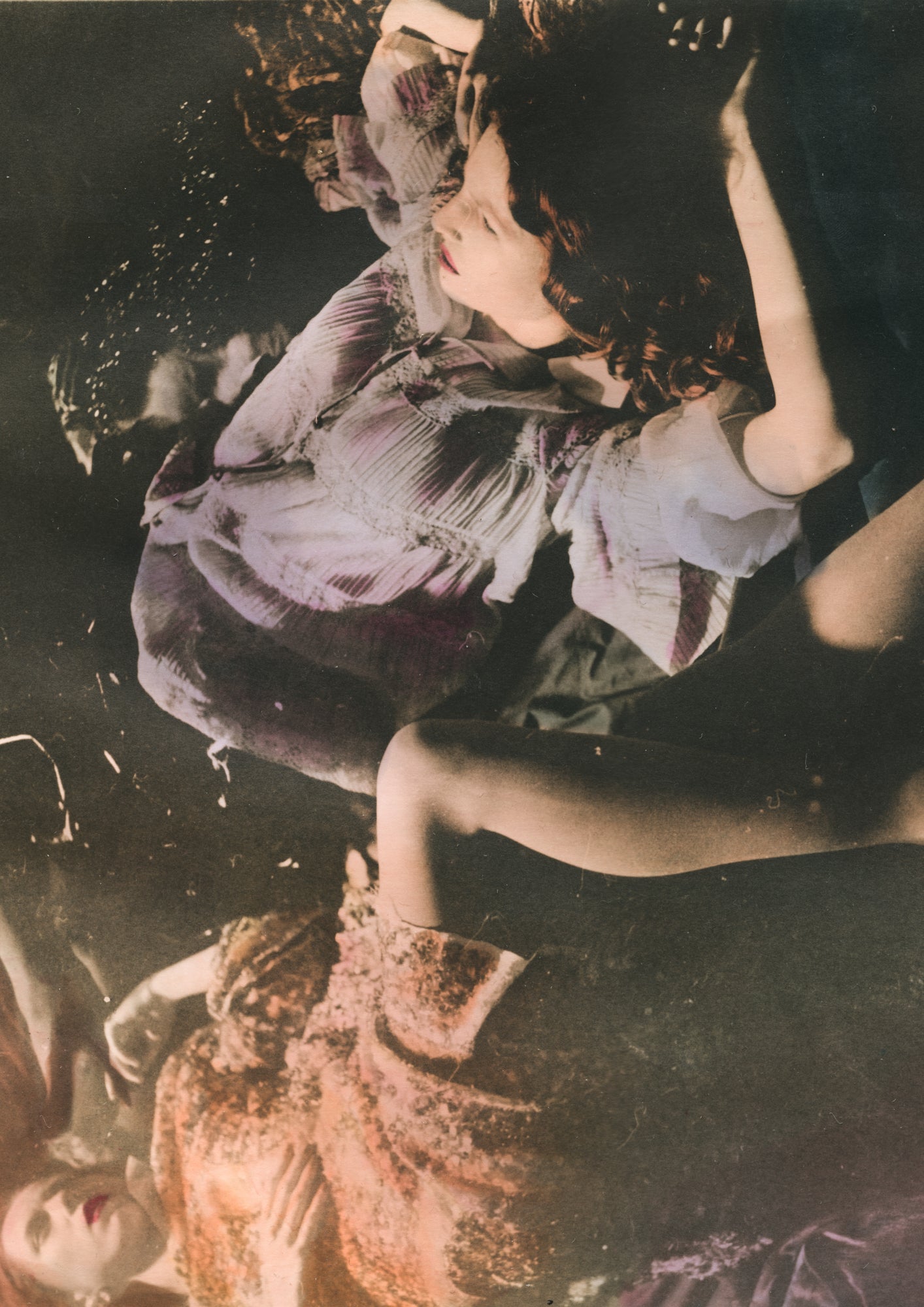 A4 hand signed reproduction C-type Print Matt.

This shoot is very dear to me, I shot it in 2010, and it is so dear because it was the first time I shot for a designer I admired. Charlotte Olympia and her friend, creative director, and stylist Valentine Fillol-Cordier had approached me with a very open mind to create something tactile and original. My mind back then was filled with Sarah Moon's Biba campaigns and the texture and lightness of the photo-session era of images. We had a beautiful team, and some of the people on that team became a big part of my life, both personally and professionally. It was the start of something that felt right and the start of my work finding its feet and becoming its own. 
I recall waking up in Valentine's house the morning of the shoot and feeling the excitement of being part of a team that welcomed creativity and, I suppose, the sort of professionalism I wanted so much to embrace. 
My hand-colouring was still fledgeling, and I like its youth and inexperience; this isn't something I can replicate anymore. For me, this image feels so alive, full of the hopes of being part of something larger than yourself, and it symbolises being held by brilliant creative women.